The Big Book Of Motorbikes by Rennie Scaysbrook: A book for young children
The Big Book Of Motorbikes
By Rennie Scaysbrook with illustrations by Assim Hussain
Rennie Scaysbrook and Asim Hussain worked together to produce this nifty kid's book. The idea is to introduce children to motorcycles and help them have a basic understanding. Rennie wrote the book and Asim contributed the artwork, all of which to my eye is perfectly suited for youngsters up to about kindergarten or even first grade.
The Big Book of Motorbikes contains many well done eye catching fully colored pictures that go far beyond the simple outlines usually found in such a book.
The book has a boy and girl in appropriate gear leading the reader through six chapters and 27 pages illustrated with words and pictures quite a wide spectrum of the motorcycle world. The pace is perfect for young minds.
It would be perfect for bedtime stories and in about a month your child would know far more about motorbikes than most other children.
In paperback, The Big Book of Motorbikes runs $ 17.95 on Amazon or just $4.99 on amazon Kindle. Along with other reviewers I do recommend the paperback for many reasons. In my search it seems Amazon is the main distributor. Five Stars from this reviewer!
ABOUT THE AUTHOR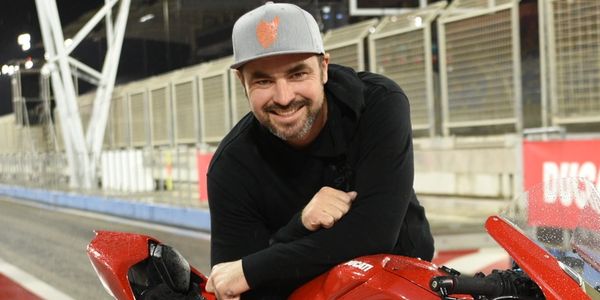 RENNIE SCAYSBROOK
Rennie Scaysbrook has been a motorcycle rider from the moment he first sat on a Honda QR50 as a four-year-old in Australia and comes from a family steeped in motorcycle culture that dates back three generations.
For the past 16 years, Rennie has been a full-time motorcycle journalist, traveling the globe to test and write on the most impressive and important motorcycles for the world's leading manufacturers.
Rennie is also an accomplished racer and holds the motorcycle course record at the Pikes Peak International Hill Climb in Colorado, USA.
NOTE: This is an unpaid review. Motorcycle Times did receive one copy for review, as it is our policy to review the actual work when there is a printed copy being offered.